My site now has French language and mobile version
Posted on May 12, 2011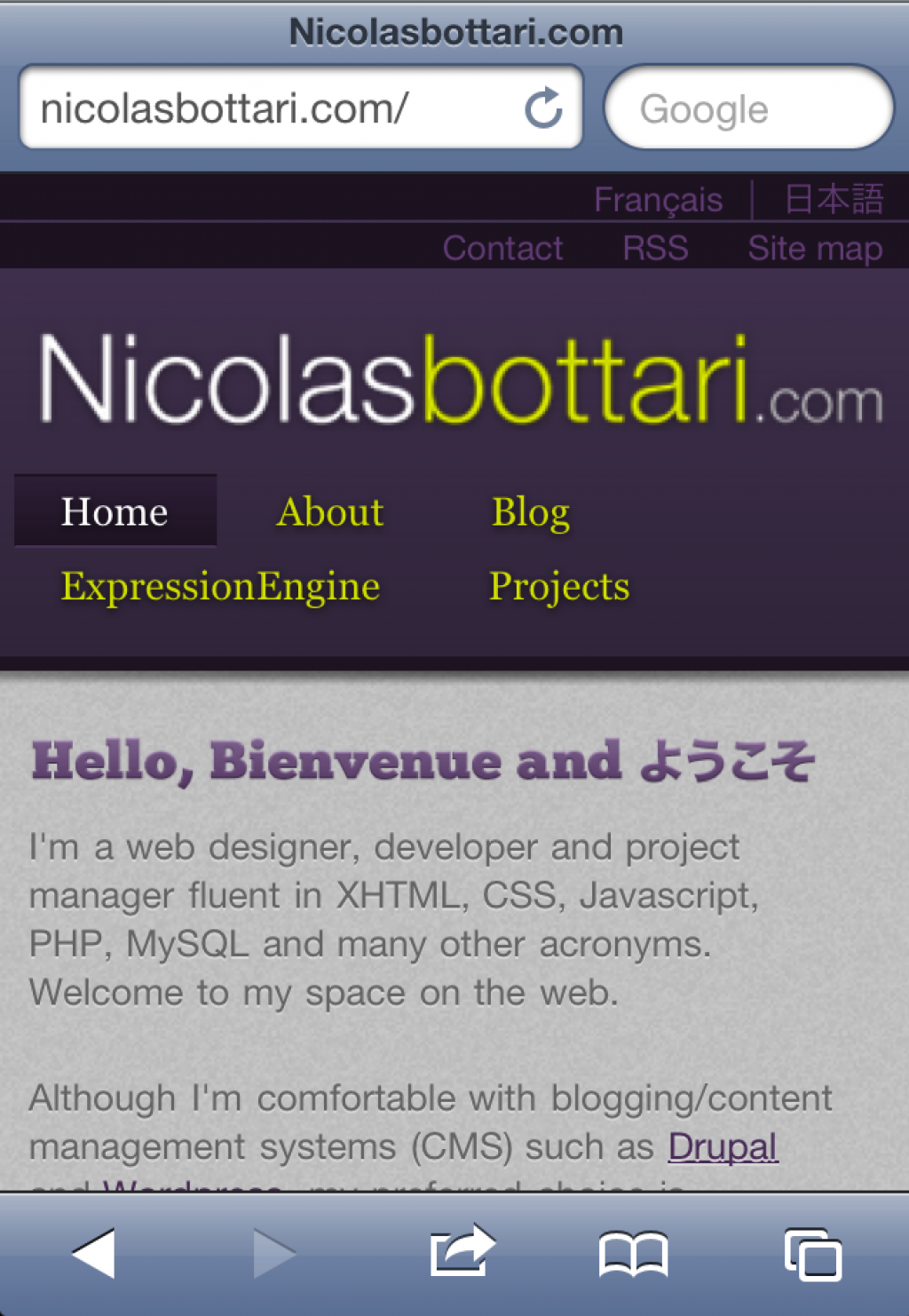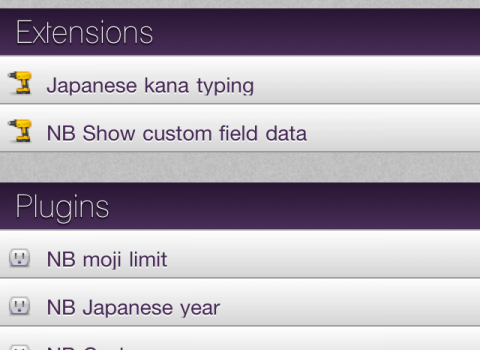 ---
Recent visitors to the site may have noticed a few changes. I made a few design tweaks and template loading improvements. I used SASS/SCSS to build the latest stylesheets, which is a great way to more rapidly code in CSS and even add vendor-specific CSS3 features without repeating your work too much.
Now that I have returned to beautiful Montréal, Canada, I decided to add French to the available languages on the site, making this site trilingual. So again, bienvenue au site!
I also added a mobile version of the site for those reading on smaller screens, such as handheld devices. I never really liked loading a ~960 pixel-wide site on my mobile device and having to zoom in because the text is too small; I often wind up clicking on a link and being taken elsewhere. Now the site will be much easier to read on these smaller devices, so enjoy!