Earthquake in Japan: my experience, and how you can help
Posted on March 13, 2011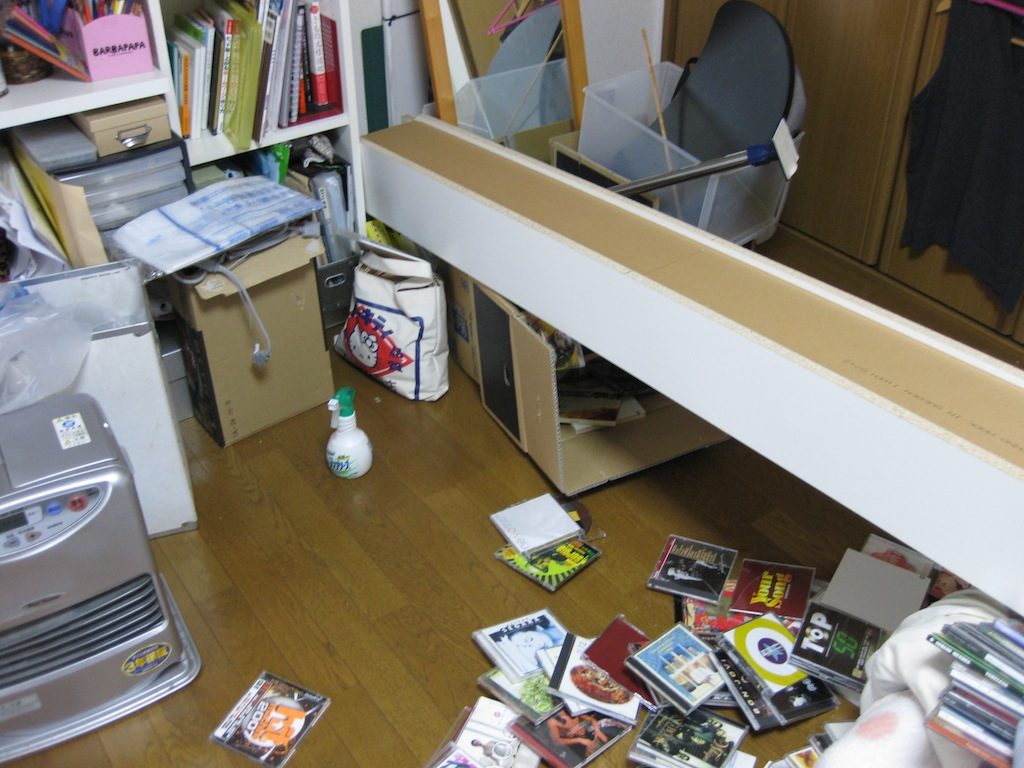 ---
You all know about the M9.0 earthquake that hit Japan, and I lived the experience first hand in Tokyo. I was returning to my place in Chiba City (map) after a store launch party (for which I'm building an EE-based site), when the earthquake hit after my train suddenly stopped at Ochanomizu station (center of Tokyo, map). After my train stopped violently shaking, I exited the station with the rest of the surprisingly calm crowd to see buildings literally bend during a subsequent aftershock. In my more than 7 years here, this was definitely the biggest earthquake I experienced.
Although I could not reach home for about 24 hours, I consider myself very lucky to have been safe and discover only trivial damage to my appartment (a fallen CD rack, see picture). It's after being able to watch TV that I realized that this was serious and people up north in the Tohoku area are living an absolute nightmare.
I'm leaving for Canada in about two weeks, and hope to be able to give most of my furniture and belongings to these people who have lost everything (I'm still looking for how I can do this, but I guess it's too early now). This is a good step, but I thought: "What else can I do?". This is where you can help:
For until Friday evening (Japan time), for each sale of my Zenbu addon on Devot:ee I will give 100% of what I receive from the addon sale to the Japanese Red Cross.
You get to help out Japan get back on its feet, and get an awesome addon for your next EE site (details about Zenbu). Thank you in advance for your support.
UPDATE: I updated the amount based on comments I received, It does make more sense this way. I apologize for not thinking straight on this one, was bit shaken myself.