A glimpse of things to come
Posted on January 20, 2011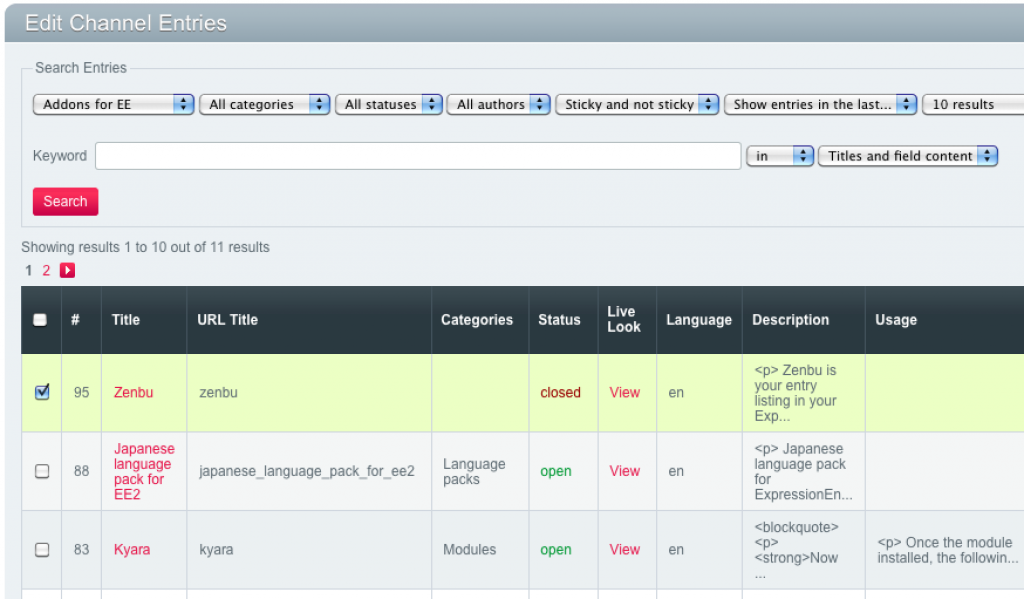 ---
I have been hard at work over the holidays and all through January with site development and launches, as well as addon development for ExpressionEngine.
If you use ExpressionEngine for Japanese sites, I published a Japanese Language pack for the EE2 Control Panel (Github link), as well as launched Japanese kana typing (Devot:ee link), small free extension that will help Japanese writers when you need to switch from zenkaku to hankaku characters for the URL title.
I also managed to squeeze a bit of time to make some minor changes to the site, uncluding separating my addon pages into general information, documentation and changelog. I think this will make for easier reading and reference compared to one full page containing all addon information. Besides, some addons require much more documentation than others. Which brings me to my next point...
I have been hard at work developing an addon similar to the NB Show Custom Field Data for EE 1.x (Devot:ee link), but with many improvements. If you liked NB Show Custom Field Data, you are going to love what is coming up for EE2.
To get you on your appetite, the screenshot to your right is a glimpse of what the addon is shaping up to look like. Looks like your regular Edit Entries screen but... Categories? Extra columns? and what is that "in" dropdown? And this is just scratching the surface. I have been using the addon on a few of my own projects, and it really saves me some time when sifting through entries. I have been ironing out bugs with the help of StudioKong's Koen Veestraeten, and believe I'm close to having a launchable product soon. So stay tuned!